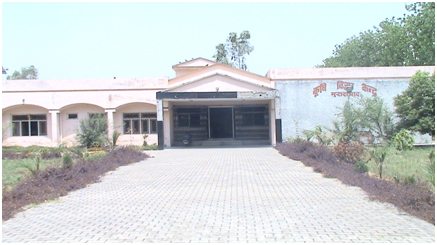 The Krishi Vigyan Kendra has very well developed administrative building having fully fledged sitting arrangement for scientist, technical and ministerial staff and a well furnished training hall with 50 farmers sitting facility.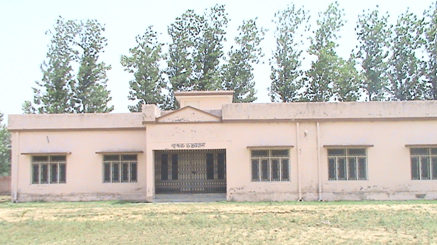 The Krishi Vigyan Kendra has a farmer's hostel that can accommodate more than 20 farmers at a time. The hostel rooms are well furnished too. The facilities are also available to outside farmers who visit us during study tours on nominal charges.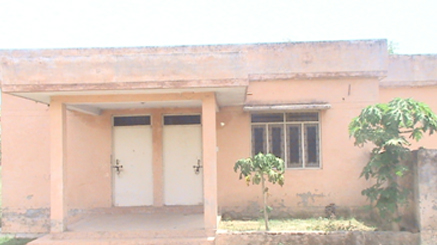 The six staff quarters are available.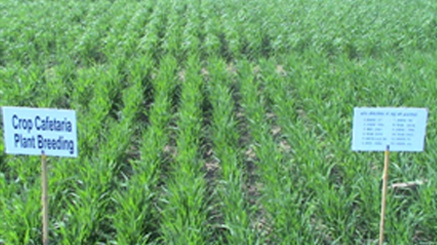 The Krishi Vigyan Kendra possesses 17.5 hac. Out of which 3.09 hac is under buildings, Nursery & Orchard and 14.4 hac utilized under seed production. The main purpose of the farm is to demonstrate the latest agricultural practices and seed multiplication of newly released varieties of this area. It also acts as a tool to do applied research on agricultural Technologies & undertake trials before their transfer to farmers. After a careful planning and analysis soil types, the farm was divided in to two major blocks of Agro-forestry and Agronomy. This was followed by Poplar nursery that are mainly grown in the district. Similarly, agronomical crops grown are Paddy, , Urd and Fodder in Kharif and Wheat, Mustard, and Green fodder in Rabi. The farm has two tube-wells for irrigation. The farm also has several farm implements museum and improved farm implements are available for demonstration purpose.
Small Nursery Unit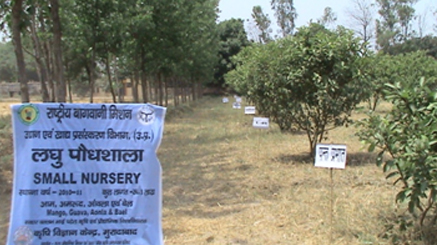 "Establishment of small nursery for fast multiplication of elite clones and new varieties of mango, guava and litchi/aonla in 12 districts of western U.P. (Bilari) at KVK farms" under U.P.C.A.R. - State Horticulture Mission, U.P.
Bio Control Unit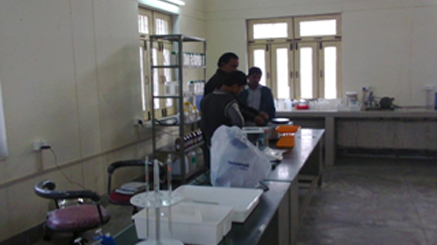 A Bio-control unit was established by financial help of RKVY in year 2011. This unit produces & provides different bio-control agents on no profit & no loss basis.
Soil and Water Testing Laboratory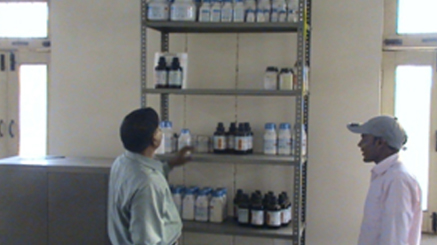 A well equipped laboratory for soil & water samples analyses was established with financial support of ICAR. Every soil sample is analyzed for eight parameters such as pH, Electric Conductivity, Organic carbon, available Nitrogen, available Phosphorus & available Potassium, Exchangeable Sodium, Calcium & Magnesium content at reasonable rates.
Store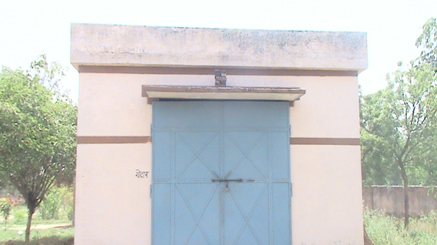 Total land with KVK (in ha) : 17.5 ha
| S.N. | Item | Area (ha) |
| --- | --- | --- |
| 1 | Under Buildings, ,Road, Channels and boundary etc. | 3.0984 |
| 2 | Under Demonstration Units | 0.0016 |
| 3 | Under Crops | 13.300 |
| 4 | Orchard/Agro-forestry | 0.600 |
| 5 | Pond | - |
| 6 | Others (specify) | 0.5000 |
| S.N. | Name of Building | Source of Funding | Plinth Area (Sq.m) | Stage (Inomplete/Completed) |
| --- | --- | --- | --- | --- |
| 1 | Administrative Building | ICAR | Plinth area (Sq.m) : 510 | Status of construction : completed |
| 2 | Farmers Hostel | ICAR | Plinth area (Sq.m) : 300 | Status of construction : Completed |
| 3 | Staff Quarters (6) | ICAR | Plinth area (Sq.m) : 431 | Status of construction : Completed |
| 4 | Demonstration Units (2) | ICAR | Plinth area (Sq.m) : 160 | Status of construction : Completed |
| 5 | Fencing | ICAR | Plinth area (Sq.m) : 200 R/M | Status of construction : Completed |
| 6 | Rain Water Harvesting System | ICAR | Plinth area (Sq.m) : | Status of construction : Completed |
| 7 | Threshing Floor | ICAR | Plinth area (Sq.m) : 300 | Status of construction : Completed |
| 8 | Farm Godown | ICAR | Plinth area (Sq.m) : 60 | Status of construction : Completed |
| 9 | Irrigation Channel | ICAR | Plinth area (Sq.m) : 1000 M | Status of construction : Completed |
| Type of Vehicle | Year of Purchase | Cost (Rs.) Lac | Total kms. Run | Present Status |
| --- | --- | --- | --- | --- |
| Tractor | 2005 | 3.45 | 3919.4 hours | Working Condition |
| Bolero Jeep | 2007 | 4.59 | 182784 | Condemn |
| Motor Cycle | 2008 | 0.52 | 38371 | Working Condition |
| S.N. | Name of the Equipment | Year of Purchase | Cost (Rs.) | Present Status |
| --- | --- | --- | --- | --- |
| 1 | L. C. D. Projector | 2007 | 57000.00 | Good Condition |
| 2 | U.P.S. | 2007 | TRF from H.Q. | Good Condition |
| 3 | Solar (Lalten) | 2007 | 4040.00 | Good Condition |
| 4 | Electric Padestral Fan | 2005 | 2410.00 | Good Condition |
| 5 | Padestral Fan | 2005 | 1725.00 | Good Condition |
| 6 | 11 Cultivator | 2005 | 12265.00 | Good Condition |
| 7 | 14 Tawa Harrow | 2005 | 24540.00 | Good Condition |
| 8 | Leveller | 2005 | 6870.00 | Good Condition |
| 9 | Nepsake Spray (Plastic) | 2005 | 1428.00 | Good Condition |
| 10 | Foot Sprayer | 2005 | 1362.00 | Good Condition |
| 11 | Disk Bund Farmer | 2006 | 8250.00 | Good Condition |
| 12 | Seed Drill | 2006 | 23415.00 | Good Condition |
| 13 | Hand Rotary Fan | 2006 | 1161.00 | Good Condition |
| 14 | Trailer for Tractor | 2006 | 1161.00 | Good Condition |
| 15 | Trailer for Tractor | 2006 | 64524.00 | Good Condition |
| 16 | Hand Vinoi Fan | 2006 | 1450.00 | Good Condition |
| 17 | S.D. Memory cord of LCD with Recorder | 2007 | 4000.00 | Good Condition |
| 18 | Solar domestic ligh (Model IV) | 2008 | 25775 | Good Condition |